NASCAR 75th Anniversary Display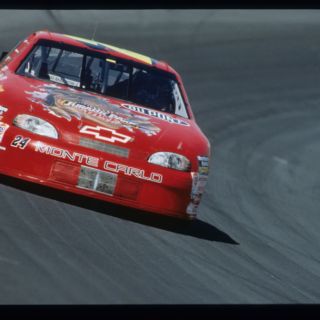 Peer into the history of NASCAR, with this colorful assortment of cars commemorating the sport's 75 years of excitement! 
This display features a collection of two dozen vehicles that span the decades. From a 1951 Hudson Hornet like the one made popular in Pixar's animated "Cars," to Jeff Gordon's notorious "T-Rex" All-Star Race winner in 1997, fans won't want to miss this memorable collection!
The NASCAR display will live in the NASCAR Xfinity Series garage throughout AutoFair.
The Munster Koach and Drag-u-la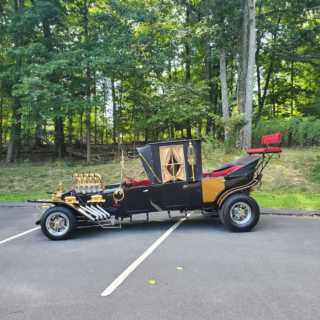 Made popular in the 1960s sitcom "The Munsters," a fictional series following a wholesome family of monsters navigating American life, two wildly unique, screen-used vehicles that appeared in the show will be part of Showcase Pavilion!
The Munster Koach, an 18-foot-long George Barris custom Ford Model T, features 10 carburetors, air horns and blood-red interior. Befitting a family of monsters, the Drag-u-la is a coffin-shaped custom strapped to a 350-horsepower Ford Mustang V8 engine.
King Sling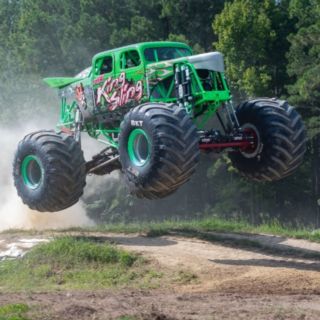 Dennis Anderson, the mastermind behind some of the most iconic monster trucks of all time, including the legendary Grave Digger, has a BIG trick up his sleeve for this year's Autofair. His latest creation, The Extreme King Sling monster truck, with its impressive 1,520 horsepower engine and larger-than-life tires, is something that will catch your eye outside the Showcase Pavilion.
Don't miss your chance Friday and Saturday to get an autograph from one of the biggest names in Monster Trucks!