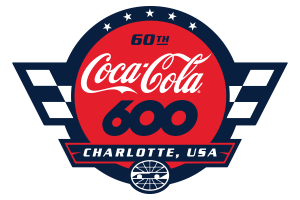 Sunday, May 26, 2019
6:00 PM
Monster Energy NASCAR Cup Series
Rev up your Memorial Day weekend! Witness the historic 60th running of the Coca-Cola 600, NASCAR's toughest test of man and machine!
Tickets to the Coca-Cola 600 include additional fan-friendly entertainment including a spectacular salute to our military. With performances by the 82nd Airborne Chorus, and Lee Greenwood singing his trademark rendition of God Bless the USA.
Afterwards enjoy demonstrations by Fort Bragg's Howitzer demonstration team along with U.S. Army Blackhawks and their Rappel teams.
Finally tributes to all 5 branches of our armed forces before we honor our Medal of Honor Recipient and North Carolina native Bob Patterson.
Also included with your ticket a concert presented by Advance Auto Parts SpeedPerks featuring Rock and Roll Hall of Fame inductees Cheap Trick! After the stage clears and the green flag flies, sit back and enjoy the Coca-Cola 600 at America's Home for Racing, Charlotte Motor Speedway! Check out our Fan Tips courtesy of NASCAR stars to get you set for Race Day!
Hot Wheels Legends Are Coming. Sunday only in the fanzone you can see real life replicas of your childhood toys! Plus get limited addition 60th Coca-Cola 600 trading cards while supplies last!
Kids' tickets in ALL Grandstands start at just $10 for children ages 13 and under.
* All ticket prices subject to N.C. sales tax