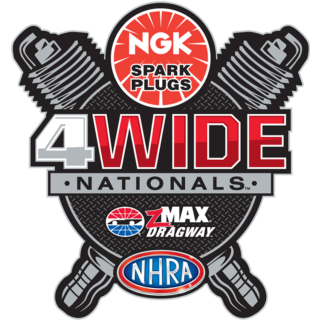 Wednesday March 25, 2020
The NHRA and zMAX Dragway have announced the NGK Spark Plugs NHRA Four-Wide Nationals, originally scheduled for April 24-26, will be postponed until Sept. 18-20. The move comes in response to the COVID-19 pandemic and is part of the NHRA's revised 2020 season schedule. Due to this schedule change, the Sept. 25-27 NTK NHRA Carolina Nationals has been canceled for 2020.www.charlottemotorspeedway.com
Recent Headlines
03/23/20

The Epicenter Festival, scheduled for May 1-3 in Rock City Campgrounds at Charlotte Motor Speedway among the events cancelled. 

03/20/20

Friends of Charlotte Motor Speedway,

I hope this letter finds you and your loved ones healthy during these uncertain times. As the world continues to adapt to the spread of COVID-19, we want you to know that your well-being is foremost in our minds and our decision-making. We are fully committed to keeping our guests, fans, community and valued employees apprised of what's happening as we prepare for our upcoming race events this spring.

03/16/20

Charlotte Motor Speedway has announced that its Pennzoil AutoFair, originally scheduled for April 2-5, will be postponed until June 12-14. The move comes after extensive discussions with local public health officials, community leaders and at the advice of the CDC.

03/13/20

Put on your blue suede shoes, showcase your performing talents and sing like "The King" with thousands of Elvis Presley fans and car lovers at the April 2-5 Pennzoil AutoFair at Charlotte Motor Speedway.

03/09/20

In 1970, Dan Crean walked into Gates Chevrolet in South Bend, Indiana, saw a brand-new Corvette Stringray convertible and knew he had to have it.
More News