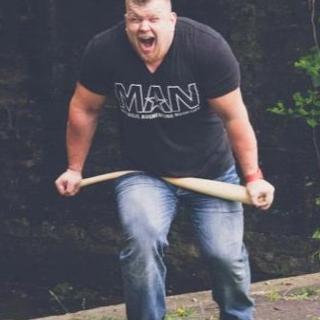 Friday March 15, 2019
Six-time world-record holder and an expert in feats of unbelievable strength, JD Anderson, will appear at Charlotte Motor Speedway during the four-day Pennzoil AutoFair, April 4-7.
Recent Headlines
03/13/19

A high-voltage arena rock show fueled by Monster Energy is coming to America's Home for Racing on May 18.

03/12/19

Charge up your proton pack, calibrate the PKE meter and empty all traps into the containment unit, because the April 4-7 Pennzoil AutoFair at Charlotte Motor Speedway will celebrate all things "Ghostbusters."

03/08/19

The sensory overload of nitro-fueled excitement and the brightness of dragsters' header flames will illuminate zMAX Dragway when the NGK Spark Plugs NHRA Four-Wide Nationals roars to life with an all-new Night of Fire on Friday, April 26.

03/07/19

The race known for making superstars into legends will feature one of music's rising-star performers, as platinum recording artists AJR will headline the pre-race festivities for the 35th running of the Monster Energy NASCAR All-Star Race at Charlotte Motor Speedway. 

03/06/19

Looking exactly like something Buck Rogers and Flash Gordon would have flown into space back in the 1930s, the Euclid Beach Park Rocket Ship Car is blasting its way to Charlotte Motor Speedway for the April 4-7 Pennzoil AutoFair.