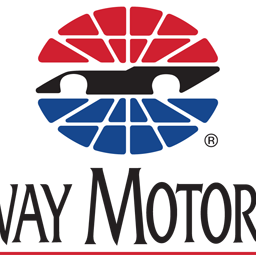 Thursday December 02, 2021
In recognition of dedicated service and performance for Speedway Motorsports and its world-class entertainment facilities, company officials announced the 2021 Speedway Motorsports winners for Promoter of the Year, Speedway of the Year and the O. Bruton Smith Award recipient this week at a special ceremony in Nashville, where the NASCAR industry is celebrating Champions' Week.
Read More
Recent Headlines
11/24/21

The holidays are in full swing at Charlotte Motor Speedway as Speedway Christmas presented by Continental Tire and Tire Pros returns for its 12th season, and it's not just the lights that are bringing fans from across the country to visit America's Home for the Holidays. If more than 4 million sparkling LEDs strung along a 3.75-mile, drive-thru course isn't enough to brighten spirits, Speedway Christmas welcomes the return of its popular infield Christmas village to the show in 2021.

11/16/21

When Charlotte Motor Speedway opens the gate for the 12th edition of Speedway Christmas presented by Continental Tire and Tire Pros on Friday, fans will experience the biggest and brightest holiday lights spectacle yet at the iconic speedway.

11/15/21

As America's Home for the Holidays prepares to welcome Christmas revelers for the 12th season of the wildly popular Speedway Christmas drive-thru light show, officials announced that Continental Tire and Tire Pros will serve as the entitlement sponsor of this year's event.

11/10/21

Back by popular demand for 2021, FOX Charlotte Movie Nights at Speedway Christmas will once again offer a bevy of classics on the 16,000-square-foot Speedway TV every Thursday through Sunday and throughout the week of Christmas, to be enjoyed drive-in movie style.
More News