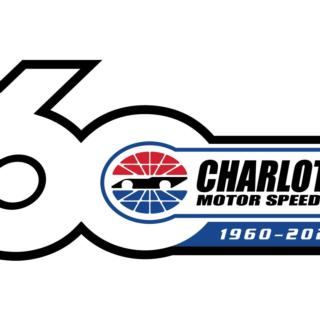 Monday January 27, 2020
Charlotte Motor Speedway's historic 60th anniversary season will feature more spectacular events and family-friendly thrills than any year in the speedway's illustrious history.
Recent Headlines
01/27/20

Chris Janson, a singer/songwriter/instrumentalist and Academy of Country Music awards winner known for No. 1 songs including "Buy Me a Boat," "Fix a Drink" and "Good Vibes" will have fans rocking on the frontstretch prior to the hotly anticipated NASCAR All-Star Race on May 16 at Charlotte Motor Speedway.

01/27/20

Move over, Richard Petty and Steve Kinser: another famous car belonging to "The King" is coming to Charlotte Motor Speedway.

01/27/20

Robert Irvine, a world-famous chef, author, philanthropist and military enthusiast, has increased his investment in motorsports by developing a premier menu for race fans to enjoy at the Coca-Cola 600 on May 24 at Charlotte Motor Speedway.

12/18/19

Charlotte Motor Speedway has named Senior Director of Business Development Tracy Rich as its 2019 Corporate Salesperson of the Year and Phylis Lipford as the 2019 Ticket Salesperson of the Year.

12/11/19

Santa's elves have been hard at work on Speedway Christmas presented by Cook Out since the spectacular Christmas light show's opening night on Nov. 22 at Charlotte Motor Speedway.
More News